Facemask Coverings Update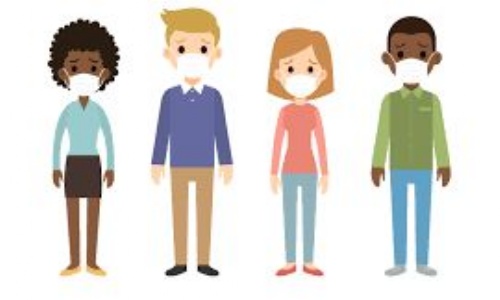 It is now mandatory to wear a facemask when dropping off/collecting children from school.
A new public information campaign has been launched ahead of winter to highlight how everyone can help to stop the spread of coronavirus (COVID-19). Earlier this week, the Prime Minister launched the 'Hands.Face.Space Campaign' urging the public to wash their hands, cover their face and make space to control infection rates and avoid a second peak of the virus.
In response to the rapidly changing situation in the UK and the West Midlands in particular, which shows a rapid rise in people testing positive for COVID-19, we are introducing a number of additional measures in our schools. This is to support us in our duty of care to keep each other safe and to ensure that we are doing everything we can to keep schools open wherever safe to do so. The additional measures in place from this week are as follows:
Parents are asked to wear face coverings when dropping off/ collecting children. This will limit the spread of virus as parents come in to closer contact with each other at the beginning and end of the day.
All visitors to school must wear a face covering while in school in all areas except when they are working directly with children.
Your support for our additional measures, along with adhering to the current local and national guidance on social contact is very much appreciated.